Summer salads are a given, and after enjoying fresh, crisp and healthy greens kissed by a sassy mustard vinaigrette, why not indulge in something to satisfy your sweet tooth?
Here are 3 salads and 2 desserts that will #SpreadTheMustard across your taste buds.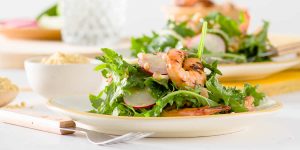 This Japanese inspired vinaigrette brings a touch of ZING to one of our favourite light meal options. The acidity of the dressing pairs well with plump prawns and fresh apples for a refreshing, guilt-free lunch.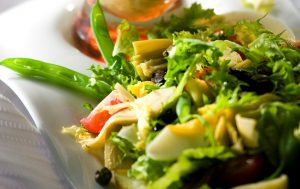 This fresh and simple salad is a classic Italian plate and can be used as a side or served up as lunch. Top with Double-Mustard Vinaigrette for a delightful kick and pair with a lively Sauvignon Blanc.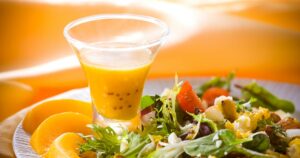 This mixed green salad is perfectly paired with a Peach, Mustard and Rum Vinaigrette and topped off with Honey Mustard Almonds and Pistachios.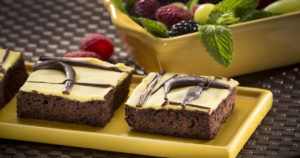 Fudgy, yummy brownies… this recipe will certainly be a repeat request for family members.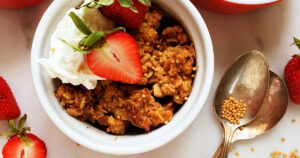 Crisps are a terrific way to showcase seasonal fruits. Use the fruit of your choice to create your family favourite!
We hope you enjoy these summer salads and, with Father's Day approaching, you may want to indulge your sweetie with one of these delightful desserts.