Spend less time in your kitchen and more time in your yard with these 5 easy 30 minute meals that #SpreadtheMustard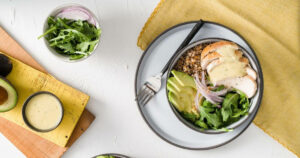 Nutty bulgur tossed with toasted mustard seeds and topped with tons of flavour make for a delicious filling dish. From the lemon Dijon vinaigrette, creamy avocado and skillet grilled chicken to the peppery arugula… a light flavourful lunch or dinner option everyone will enjoy.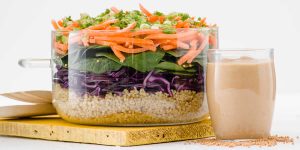 Enjoy the pretty colours and crisp, delicious flavour of lettuce wraps, without the messy eating! If preferred, assemble the ingredients into 4 to 6 individual Buddha Bowl-style salads and top with your desired protein.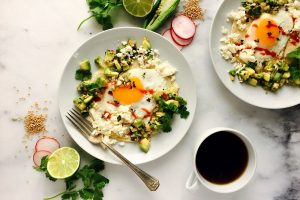 Start the morning off on the right or enjoy a breakfast for dinner delight with these bright and spicy breakfast tacos. A light and lively salsa is made with creamy avocado, mustard seeds, radish, cilantro, jalapeno pepper, garlic and lime. Simply top warm corn tortillas with fried eggs, some of the salsa, crumbled feta cheese and peppery mustard sprouts. Don't forget that drizzle of hot sauce!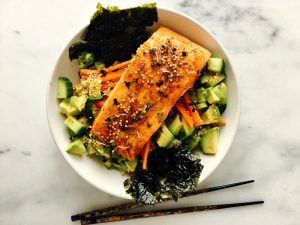 Quick and healthy, these rice bowls come together easily for a quick and delicious meal. The sprinkling of mustard seed adds a pleasant crunch and the peppery sprouts make a pretty garnish on this fresh Asian-inspired dish.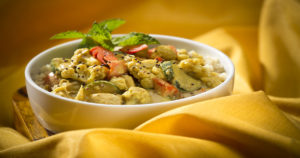 This veggie and flavour packed recipe comes together in just 25 minutes for a delicious cultural dinner experience and the leftovers are even better!
We hope you enjoy these quick recipe ideas that are both packed with flavour and nutrients while you get to spend more time in your yard and less time in your kitchen this month. Also, a very happy Mother's Day to all our readers. Take the time for some self-care this month and enjoy your time at home with family.