Tailgate dining is all about crowd-pleasing dishes that can be made in advance and kept warm or warmed up when needed. Whether you're wrapping up harvest or hanging out on the sidelines of a sporting event, treat yourself and others to comfort food. Of course, you can always fire up the grill and toss on a few burgers, hot dogs or sausages too. The important thing to remember is that everything tastes better with mustard!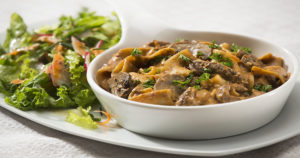 Stroganoff, a dish that originated in Russia, is now universally enjoyed with considerable adaptation. This version is perfect for a field supper or hearty meal as the days grow cooler.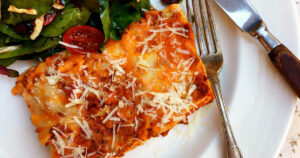 Lasagna is a favourite "make ahead" dish that can be easily reheated in individual portions. Serve it with a fresh salad like the one below for a satisfying sunset supper.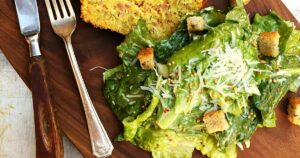 This Caesar salad gets a flavour boost with the addition of Dijon mustard. Add the dressing just before serving and toss together a crispy, crunchy side of yumminess. Check out more salad recipes that will tempt your taste buds and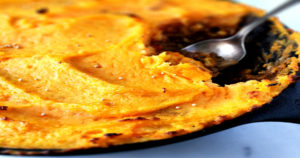 This classic comfort food is made fantastic with the addition of a mellow mustard sweet potato mash, and a hearty beef filling loaded with vegetables, herbs and two kinds of mustard.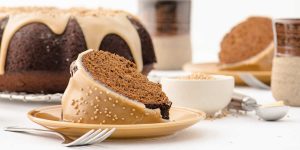 This luscious pound cake gathers the traditional gingerbread spices, molasses, brown sugar, and enhances them with bright mustard flavour, both powdered and Dijon. Whole mustard seeds add texture and a delightful burst of sweet heat to the rich caramel glaze. It tastes like autumn but you'll crave it year round.
Everything tastes better under a blue sky or stunning sunset; therefore, we hope you enjoy as many outdoor meals as possible this year.