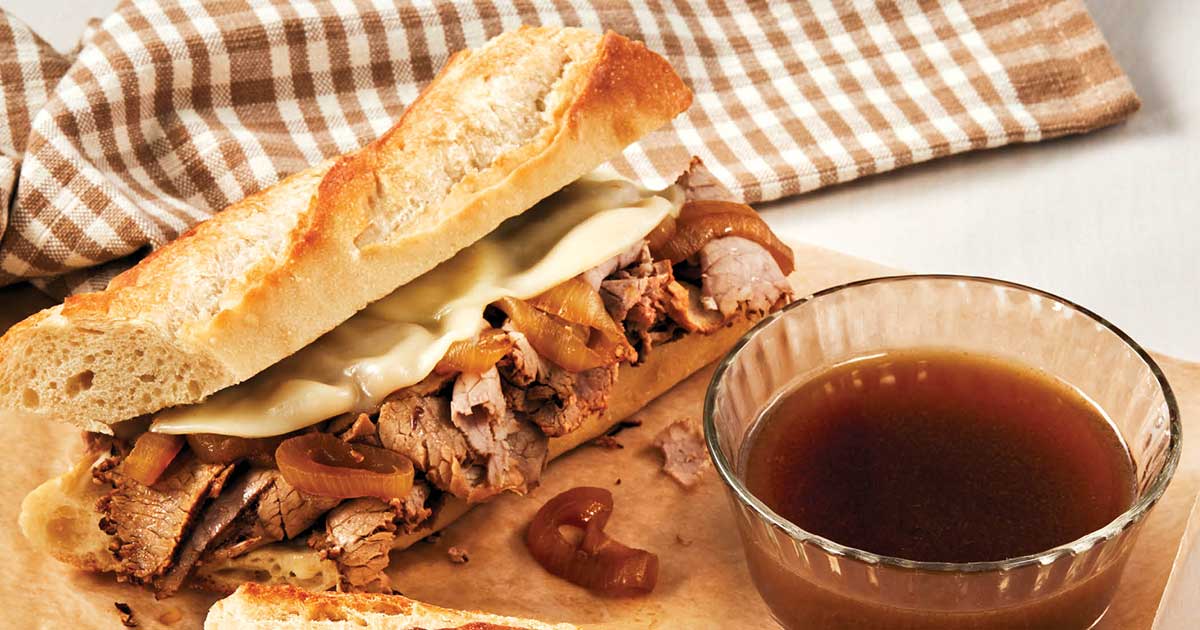 Loving the new Best of Bridge cookbook Comfort Food! So many great recipes by Sylvia Kong & Emily Richards.
Check out how they are showing their #mustardlove in this Slow Cooker Beef Dip Sandwiches that uses mustard both in the marinade and as a condiment! #SpreadtheMustard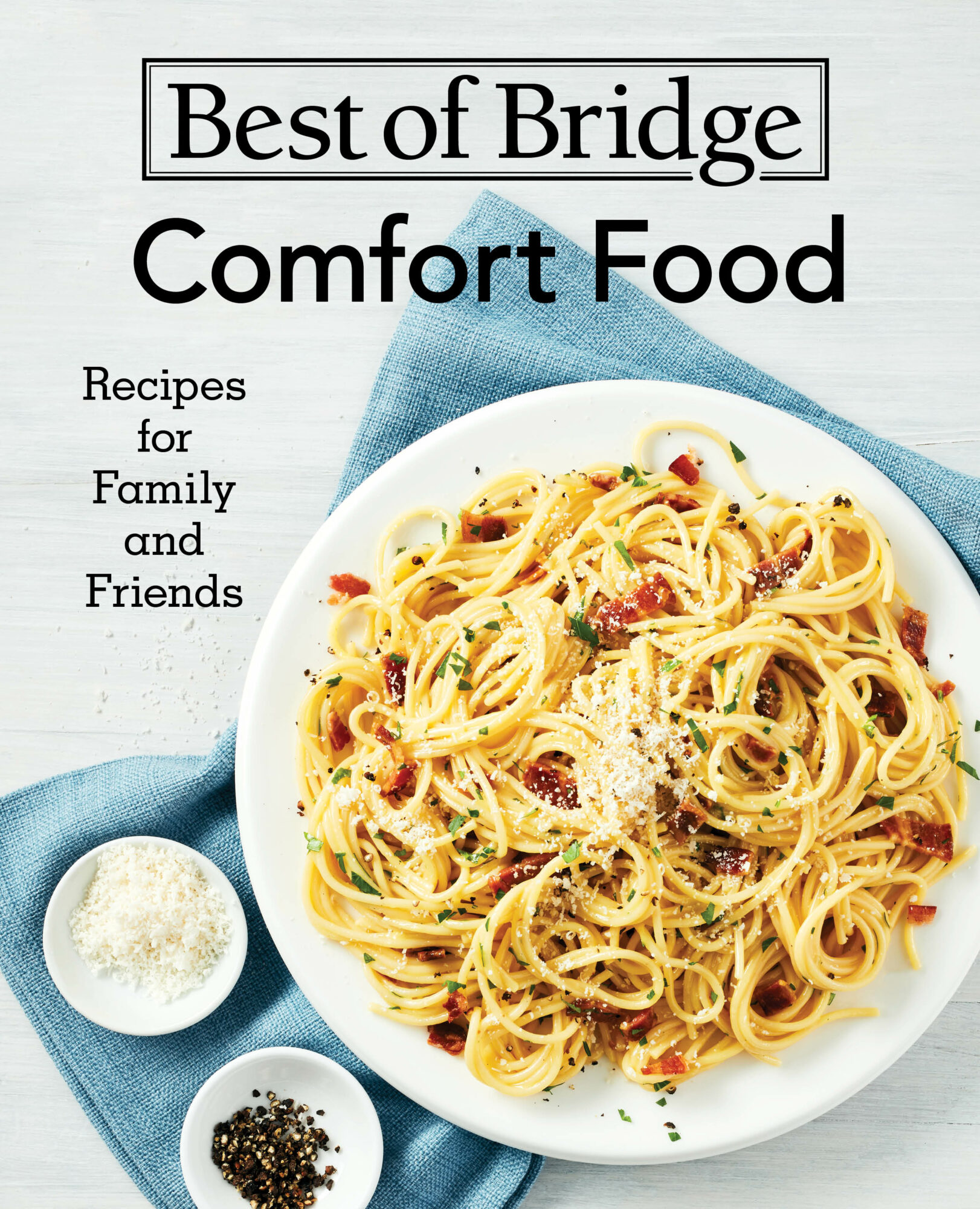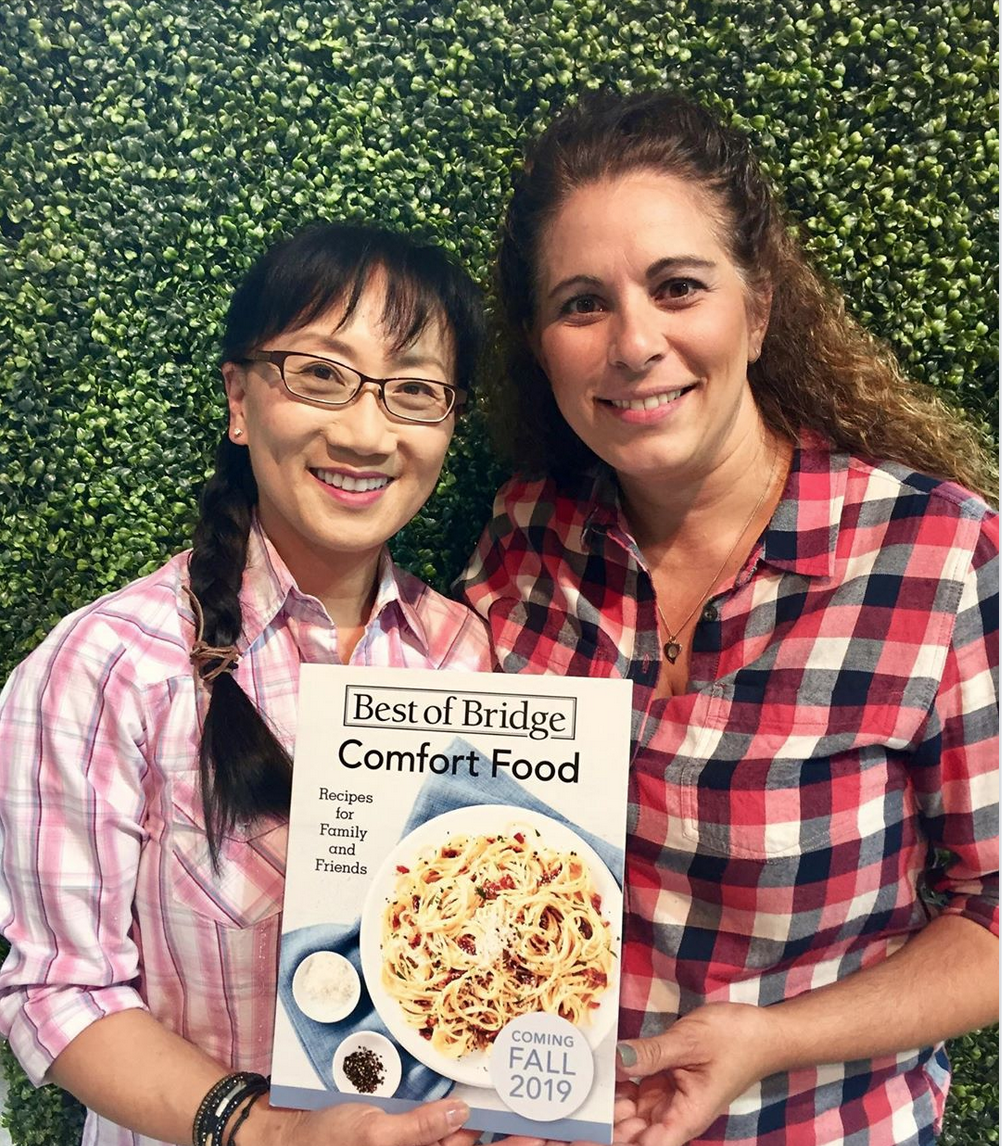 Recipe credit: Courtesy of Best of Bridge Comfort Food by Sylvia Kong and Emily Richards © 2019 www.robertrose.ca Reprinted with permission. Available where books are sold.
Slow Cooker Beef Dip Sandwiches
Whether you are hunkering down for the weekend or gathering a group to watch the game, these sandwiches will feed a crowd and leave them wanting more!
Ingredients:
2 lb beef eye of round oven roast
3 garlic cloves, slivered
1⁄2 tsp salt
1⁄2 tsp black pepper
large sweet onion, thinly sliced
1 Tbsp canola oil
1 Tbsp Dijon mustard
1 Tbsp balsamic vinegar
1 tsp soy sauce
1⁄4 tsp hot pepper sauce
1⁄2 cup stout beer
11⁄2 cups ready-to-use beef broth, divided
4 tsp cornstarch
4 tsp cold water
6 Tbsp mayonnaise, mustard or horseradish (optional)
baguettes, halved lengthwise and warmed
8 provolone or mozzarella cheese slices
Directions:
Using a small paring knife, make small slits all over roast. Fill each slit with garlic slivers. Sprinkle with salt and pepper. Sprinkle onion in bottom of a minimum 4-quart slow cooker. In a large nonstick skillet, heat oil over medium-high heat. Brown roast all over. Place roast on top of onion. In a small bowl, stir together mustard, vinegar, soy sauce and hot pepper sauce. Brush all over roast. Pour beer and 1 cup (250 mL) broth around roast. Cover and cook on Low for 5 to 7 hours or until beef is very tender. Carefully transfer roast to a cutting board and let rest for 10 minutes before slicing.
Meanwhile, pour onion and juices from slow cooker into a saucepan, add the remaining broth and bring to a simmer. In a small bowl, whisk together cornstarch and cold water; pour into pan and cook, stirring, for about 3 minutes or until glossy. Remove from heat.
If using mayonnaise, spread over cut sides of baguettes. Top with sliced beef and cheese. Cut baguettes crosswise into quarters. Serve with bowls of sauce to dip the sandwiches in.
Makes 8 servings.