#SpreadtheMustard with these tasty side dish recipes for every occasion.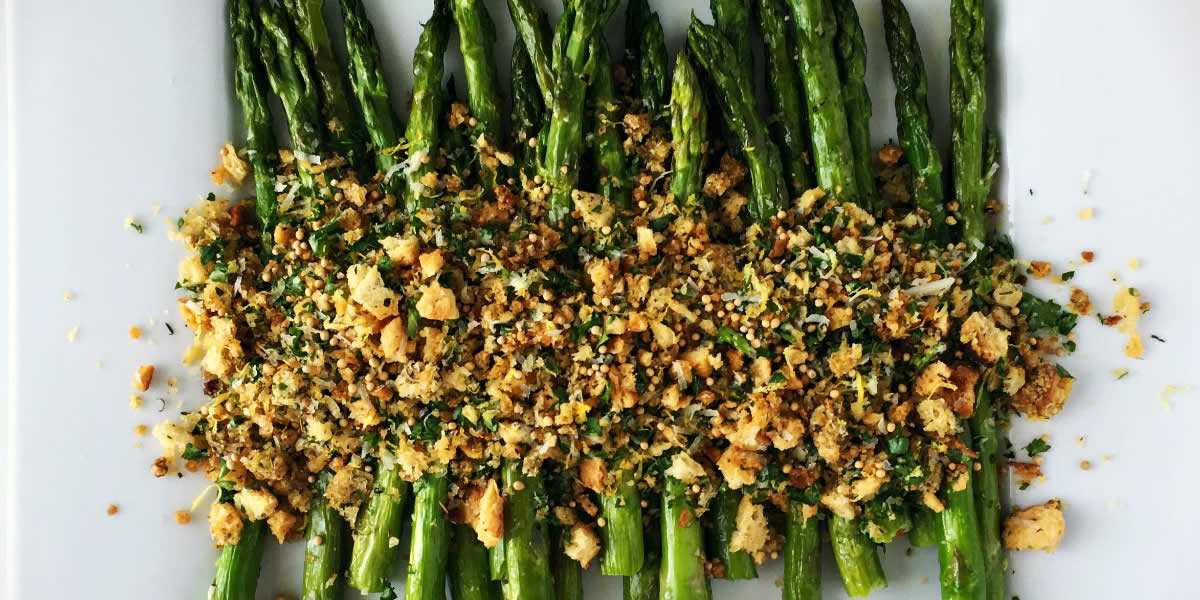 Tender asparagus, salty cheese, crisp crumbs, zesty mustard and aromatic herbs make this a stellar side dish. Serve alongside grilled chicken or fish.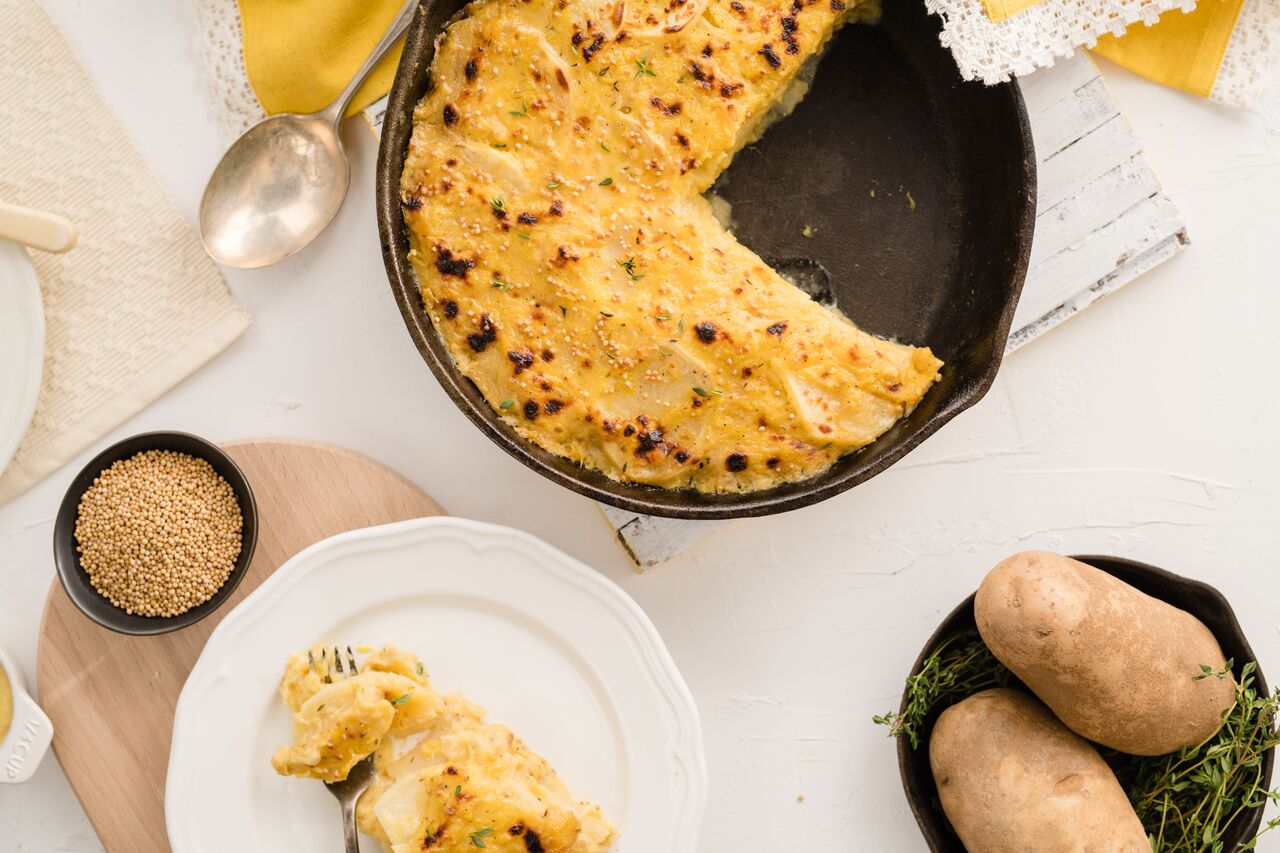 Your family will love this golden, bubbly side dish. It's hard to resist going back for "just one more" helping! Squash replaces half of the dairy and mustard adds zing and extra colour. Goes great with ham.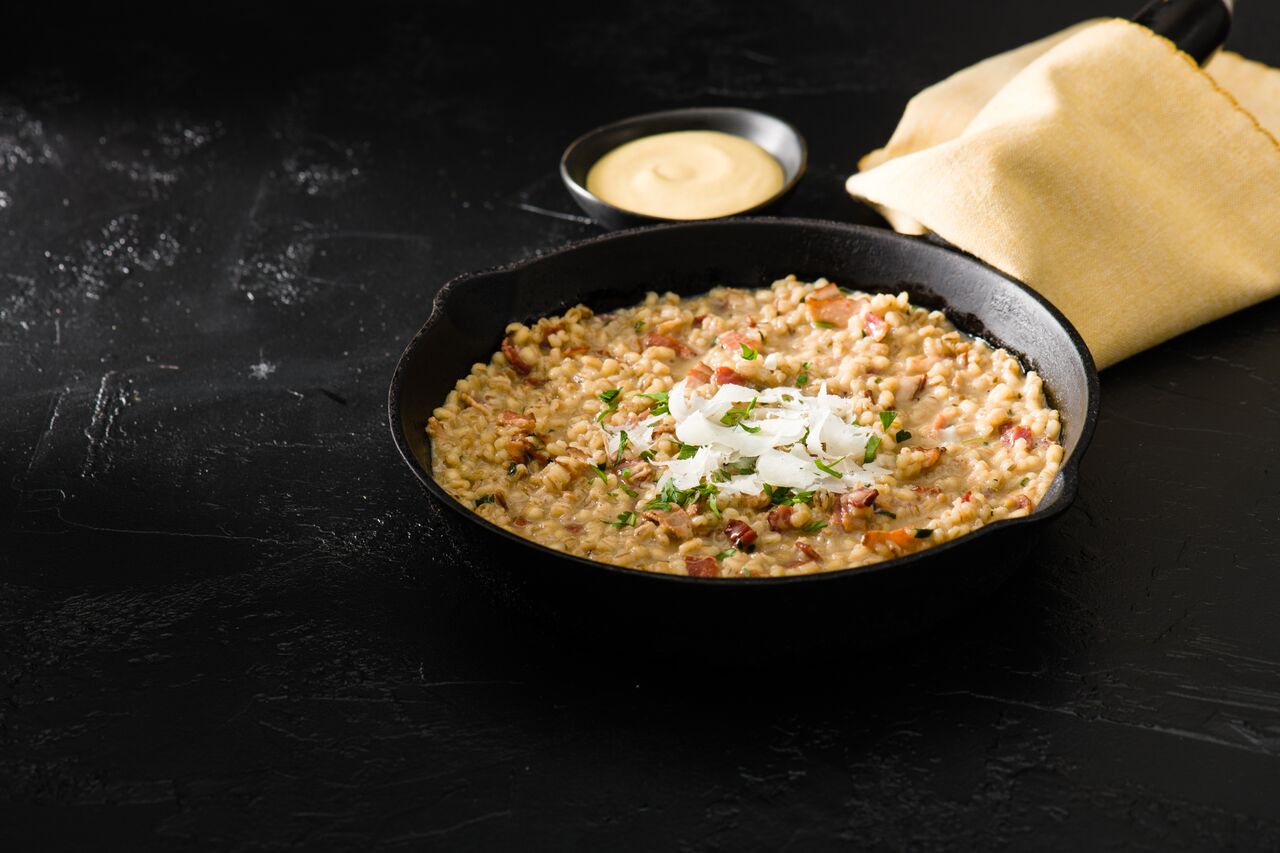 Few ingredients say "Canada" like mustard, barley, maple syrup and smoky, thick sliced bacon. It's the sort of dish that can be kept warm for service but be careful, it's awfully easy to snack on.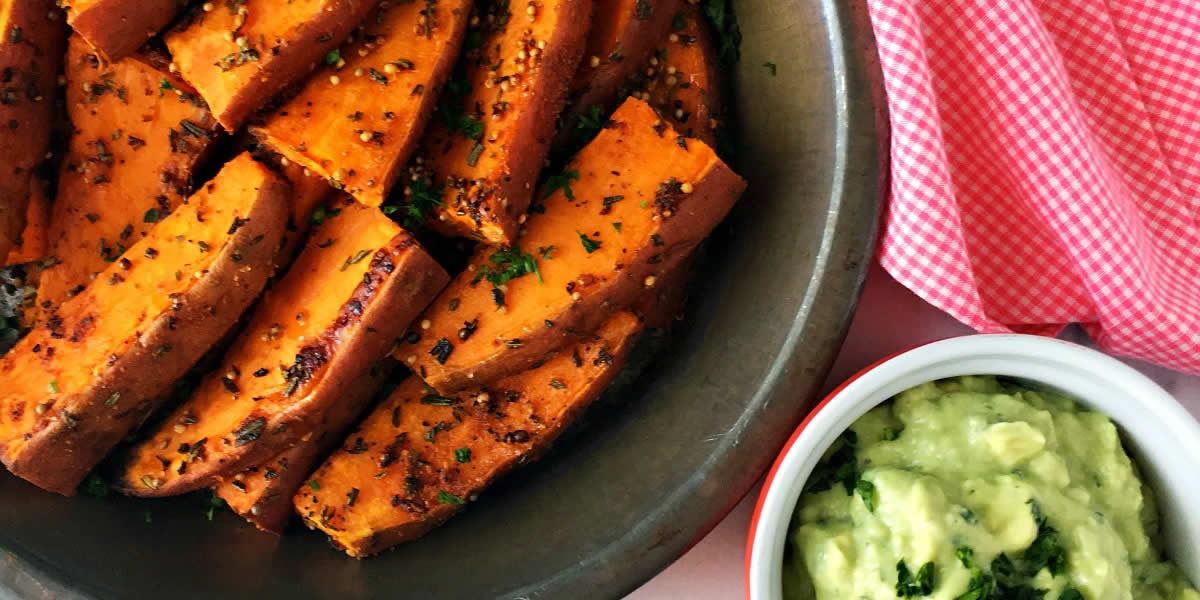 Crispy on the outside, tender in the middle, these spicy sweet potato wedges are a tasty and healthy alternative to traditional fries. Served with a zippy avocado dip, these wedges are a fantastic accompaniment to burgers and sandwiches.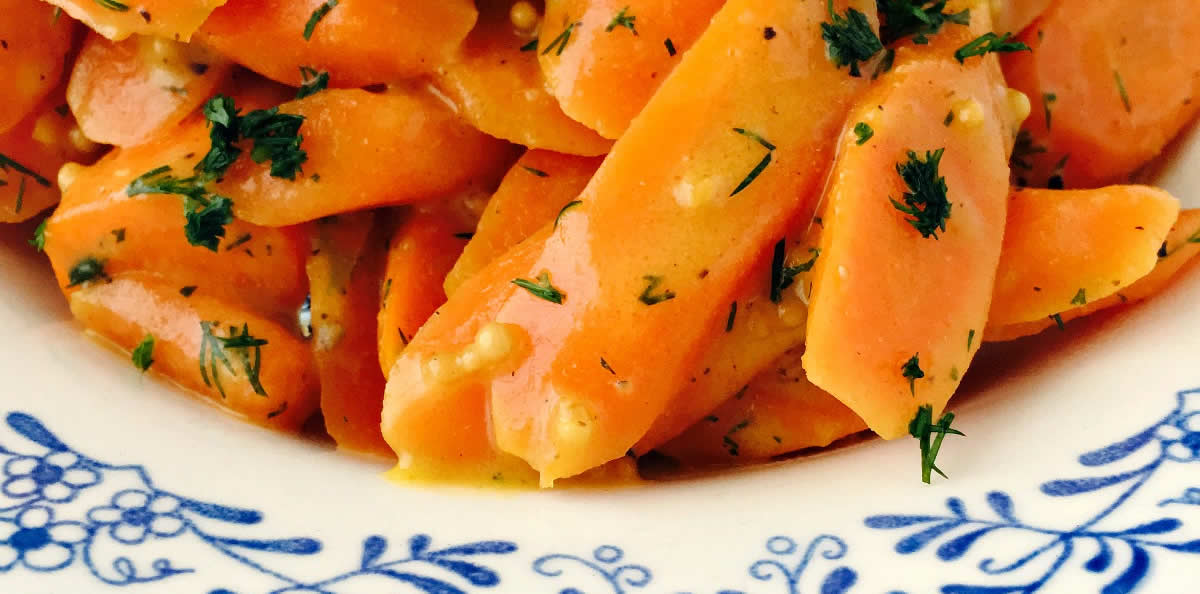 The humble carrot is made the star of the show in this sweet and zesty side dish. Thanks to two kinds of mustard, pure maple syrup and fresh dill, these carrots are so good even those not fond of the root vegetable will be licking their plates.
With a sweet, heartening flavour, these vegetable pancakes are great comfort food and quick to mix up using leftover mashed potatoes and zesty mustard. Serve alongside grilled sausages or chops for a hearty supper.