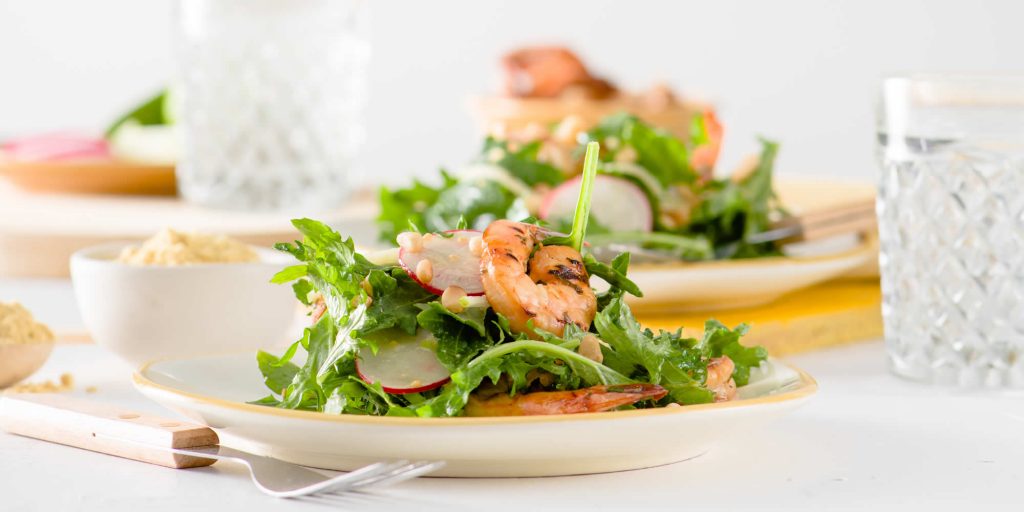 If you haven't already done so, we suggest pulling out your barbecue! The sun is shining, the days are longer, our new Spread The Mustard collection is almost ready for you to try and it's #BBQMonth, so what are you waiting for? Here's a tasty teaser: try the Grilled Mustard-Soy Marinated Prawns with Apple & Radish Salad and Miso-Mustard Vinaigrette. Let us know what you think on social media.
Bring on the Veggies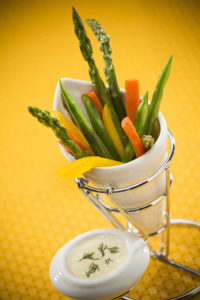 Get ready for summer and many road trips ahead with Everyone's Favourite Honey Dill Mustard Dip which pairs well with everyone's favourite raw veggies. Plus it's an easy one the kids can make and take on the go.
Spring and Summer are great seasons for salads (and alliteration!). May is #NationalSaladMonth and we have all kinds of inspiration for you on our Salad Pinterest board, from pasta and potato salads, to popular pulse (lentils, peas and chickpeas) salads and, of course, your traditional green salads. Mustard (prepared, dry or seed) is a great addition to your salad dressing or vinaigrette.
Mary's Potato Salad is one of our tried and true year-round favourites. Watch how easy it is to make. Plus it lets you celebrate #NationalEggMonth too!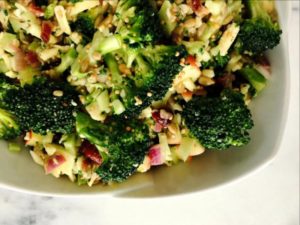 If salad doesn't get you excited or make you salivate, perhaps bacon will! Our Honey Mustard Broccoli & Bacon Salad from the #MyMustard collection not only travels well, but is a great crunchy addition to your weekend grilling.